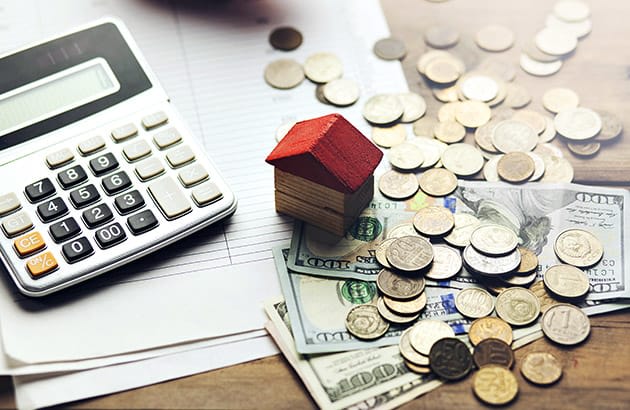 Figuring out How Much House You Can Afford
Realizing your dream of owning a home requires taking the crucial first step of figuring out how much house you can afford. A house is perhaps the largest purchase you'll make in your lifetime, not just due to the initial cost but also due to ongoing costs like regular upkeep, furnishings, and insurance.
You'll probably need a mortgage if you can't afford to buy a home outright. You're not alone though; 78% of purchasers in 2022, according to the National Association of REALTORS®, had to finance their purchase. Knowing how much house you can afford is essential before applying for a mortgage, especially as prices for homes rise.
How Much Information Is Required for My Real Estate Agent?
According to real estate professionals, the more information you provide, the stronger your position will be in any negotiations. Your level of trust in an agent, however, could be influenced by their legal responsibility. Agents who work for purchasers can choose between three options: they can represent the buyer solely (known as single agency), the seller solely (known as sub-agency), or both the buyer and the seller (known as dual agency). Before engaging in a residential real estate transaction, some states require agents to disclose all potential agency ties. The three fundamental types are listed below:
In a traditional relationship, real estate agents and brokers have a fiduciary relationship with the seller. Be aware that the seller pays the commission of both brokers, not just the one who lists and shows the property, but also to the sub-broker, who brings the ready, willing, and able buyer to the table.
If two agents working for the same broker represent both the buyer and the seller in a transaction, a dual agency is present. If the listing agent is aware of another buyer's bid in advance, there may be a conflict of interest. Since the seller will take less than the list price, the law provides that a dual agent may not, without the seller's express written consent, inform the buyer that the seller will accept less than the list price or inform the seller that the buyer will pay more than the offer price.
Additionally, a buyer has the option of working with their agent, who will only represent their interests. In most cases, a buyer's agent must be paid for out of pocket by the buyer, but the buyer can confide in them with financial details knowing it won't be shared with the other broker and eventually the seller.
What Will the Cost of Upkeep Be?
Experts typically concur that you should budget 1 percent of your home's purchase price per year for tasks like caulking windows, sealing your driveway, and doing the countless other maintenance duties that come with being a homeowner. The cost of upkeep will be lower for newer residences than for older ones. Additionally, it depends on how well the house has been cared for throughout time.
What Is the Typical Debt-To-Income Ratio?
Lenders must adhere to a set ratio that caps the mortgage payment at 28 percent of the borrower's gross income and the total of the mortgage payment and all other obligations at 36 percent.
Some lenders have widened their permissible mortgage payment amount when evaluated as a percentage of the applicant's salary because some loan applicants are used to spending 40% of their monthly income on rent while still making the payment on time each time. Other real estate gurus advise applicants who are being turned down to make up for their shortcomings by saving up a bigger down payment. With down payments of 25% or more of the purchase price, mortgage loans with minimal or no outside documents are frequently available.
How Much Can I Afford?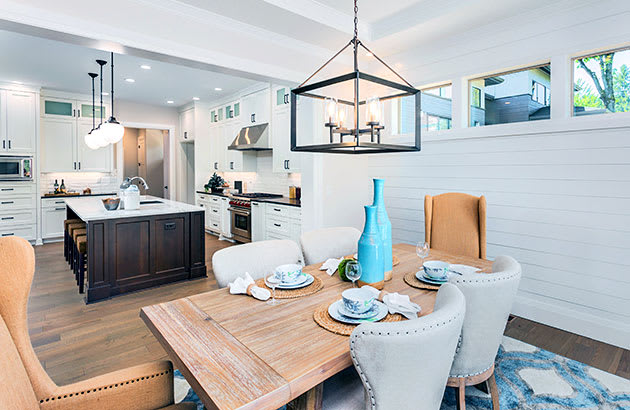 The first rule of home ownership is to know what you can afford, and that depends on your income and debt load. Lenders typically don't want borrowers to spend more than 28% of their gross monthly income on a mortgage payment or more than 36% on debt payments. Before you begin looking for a property, it pays to check with various lenders. Most lenders will be glad to roughly estimate your ability to pay and prequalify you for a loan. Your ability to purchase a property will be influenced by the following six factors:
gross income
the sum of money you have to pay the lender's required down payment, closing charges, and cash reserves
your outstanding debts
your credit history
what kind of mortgage do you choose
current interest rates
The housing expense-to-income ratio is another figure that lenders examine to determine how much you can afford. It is calculated by adding up your anticipated monthly housing expense, which includes your new house loan's principal and interest payment, property taxes, and hazard insurance (or PITI as it is known).
Your PITI will increase if you must pay monthly homeowners association dues or private mortgage insurance. The ideal range for this ratio is 28 to 33 percent, while certain lenders may allow higher ratios under certain situations. Your overall debt-to-income ratio should fall between 34 and 38 percent.
What Is the Ideal Time to Buy?
Here are a few widely mentioned justifications for home purchases:
You require a tax credit. Owning a home can be a very enticing option thanks to the mortgage interest deduction.
You do not anticipate a short-term price increase.
The monthly payments are within your means.
You intend to occupy the property long enough for the appreciation to make up for your closing costs. Real estate commissions, loan fees, and closing charges that can total more than 10% of the sales price are included in the costs of purchasing and selling a home.
You would rather own a home than rent one.
The headaches and maintenance costs are manageable.
Home value drops don't worry you.
Where Can I Find Statistics About the Housing Market?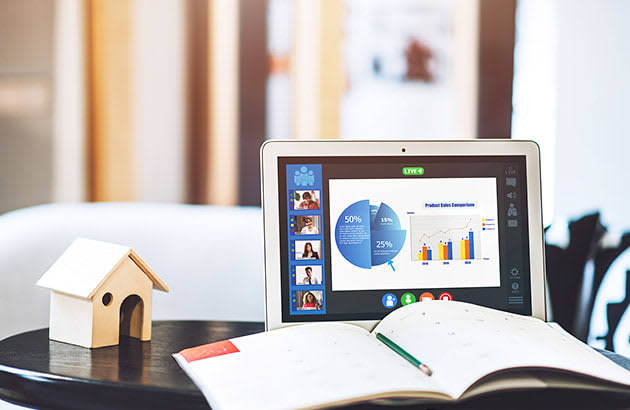 To learn about the state of the local home market, consult a real estate agent. So is your state's Association of Realtors®, the majority of which regularly compiles such data from regional real estate registries. U.S. Housing Markets routinely releases quarterly reports on house construction and home purchasing for general housing statistics.
Most likely, this report reaches your local builder's association. If not, the housing research company is in Canton, Michigan; contact them at (800) 755-6269 for further details. They also have a website. The U.S. Bureau of the Census in Washington, D.C., can be reached at (301) 763-2422. A website on the Internet is also kept up by the census office. Who's Buying Homes in America is another brochure that the Chicago Title firm has released. Send correspondence to 171 North Clark Street, Chicago, IL 60601-3294, Chicago Title and Trust Family of Title Insurers.
What Is Fannie Mae's Low-Down Program?
To assist more people nationally qualify for a mortgage, Fannie Mae is increasing the availability of low-down-payment loans. Low savings and a low income, two of the most typical barriers to home ownership, will be helped by two new programs.
Fannie Mae created Fannie 97 to solve the issue of many first-time buyers finding it difficult to save for the down payment. Through Fannie Mae's Community Home Buyers Program, the program offers 97 percent financing on a fixed-rate mortgage with a loan duration of either 25 or 30 years. The new Start-Up Mortgage from Fannie Mae will help purchasers with a down payment of 5% regardless of their income level. However, applicants require less money for closing costs and less income to qualify than with conventional mortgages. The 30-year, fixed-rate mortgage that borrowers get has a lower first-year monthly payment than the typical fixed-rate loan. Fannie Mae's rival, Freddie Mac, also provides low-down-payment financing options.
How Long Do Foreclosures and Bankruptcies Remain on A Credit Report?
For seven to ten years, bankruptcy and foreclosure records can stay on a credit report. If a person has rebuilt good credit, some lenders will consider them earlier. Lender decisions can also be impacted by the bankruptcy's conditions. Lenders might be more understanding, for instance, if you filed for bankruptcy because of financial issues at your place of employment.
However, the lender is likely to be less lenient if you filed for bankruptcy because you lived above your means and overextended your credit lines.
How Can the Worth of A Problematic Property Be Determined?
The lender should provide as much information as possible to buyers thinking about purchasing a foreclosed home, including the estimated range of bids. Additionally, it is crucial to inspect the property. Ask the nearby neighbors about the status of a foreclosed property if you are unable to enter it.
Additionally, you can perform your cost comparison by looking up comparable homes listed at nearby county recorders and assessor's offices or online through sites that specialize in property records.