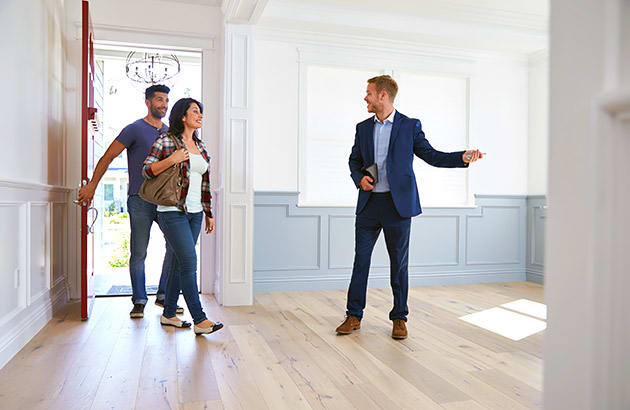 Common Q&A About Selling Your Home
It takes more than just putting your home on the market and waiting for offers from motivated buyers to start pouring in to sell your house. You'll need to take a deep breath, look at your home closely, and ask yourself a few questions if you want to have any hope that your sale will go successfully.
Finding a real estate agent, deciding on a list price, and holding a few open houses all seem like fairly simple phases in the home-selling process, but several less obvious elements have a significant impact on whether your house sells and how much it sells for. To help you enter the home-selling process fully prepared and with your eyes open, here's a list of five essential questions to ask yourself to get started.
Should I Build an Addition or Buy a Larger House?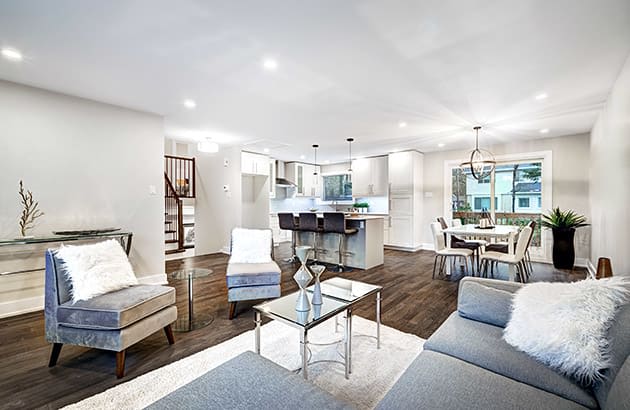 Before choosing between expanding an existing home or upgrading to a larger house, think about the following issues:
How much money is available to remodel the current home, either from cash reserves or a home renovation loan?
How much more room is necessary? Does the lot have room to grow on the ground level or might a second floor be supported by the foundation?
What do local building and zoning regulations permit?
How much equity does the house already have?
Exist any inexpensive dwelling options available for purchase?
Individual demands, the amount of work required, and what would bring the most value should ultimately guide the choice.
What Do All of Those Real Estate Acronyms in The Ads Mean?
Don't be concerned if you come across strange acronyms in a real estate listing. There is a method to this shorthand's apparent craziness (which is mostly adopted by sellers to save money on advertising charges). From a recent newspaper's classified section, these acronyms and their definitions are shown below:
assum. fin. - assumable financing
dk - deck
gar - garage (garden is usually abbreviated "gard")
expansion pot'l - may be extra space on the lot or possibly vertical potential for a top floor or room addition. Verify actual potential by checking local zoning restrictions before purchase.
fab pentrm - fabulous bedroom, a room on top, underneath the roof, that sometimes has views
FDR - formal dining room (not the former president)
frplc, fplc, FP - fireplace
grmet kit - gourmet kitchen
HDW, HWF, Hdwd - hardwood floors
hi ceils - high ceilings
In-law potential - potential for a separate apartment. Sometimes, local zoning codes restrict rentals of such units so be sure the conversion is legal first.
large E-2 plan - this is one of several floor plans available in a specific building
lsd pkg. - leased parking area, may come with an additional cost
lo dues - find out just how low these homeowner's dues are, and in comparison to what?
nr bst schls - near the best schools
pvt - private
pwdr rm - powder room, or half-bath
upr- upper floor
vw, vu, vws, vus - view(s)
Wow! - better check this one out.
Resources: "Real Estate's Ambiguous Language You Oughtta Understand," Glennon H. Neubauer, Ethos Group Publishing, Diamond Bar, CA; 1993.
How Long Do Foreclosures and Bankruptcies Remain on A Credit Report?
For seven to ten years, bankruptcy and foreclosure records can stay on a credit report. If a person has rebuilt good credit, some lenders will consider them earlier. Lender decisions can also be impacted by the bankruptcy's conditions.
Lenders might be more understanding, for instance, if you filed for bankruptcy because of financial issues at your place of employment. However, the lender is likely to be less lenient if you filed for bankruptcy because you lived above your means and overextended your credit lines.
What Are Some Negotiating Pointers?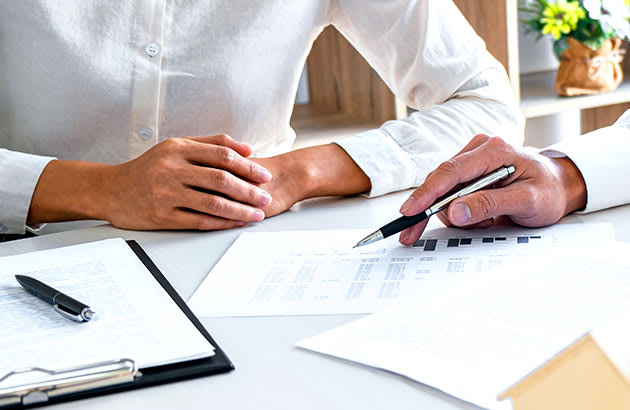 The more information you have about a seller's intentions, the better your negotiation position will be. For instance, a seller under pressure to sell soon because of a job transfer would agree to a lower price with a quick escrow.
People who are going through a divorce or who have already bought another property are examples of other so-called "motivated sellers." Keep in mind that the listing price may not be what the seller will accept; it is simply what they would like to get. Check the most recent sales prices of nearby houses that are comparable before submitting an offer to see how the seller's asking price compares.
Some experts advise against purposefully making lowball bids. Such an offer may be made, but it also has the potential to ruin the deal and put the seller off from engaging in any further discussion.
Are Terms of Other Offers Have to Be Disclosed by Sellers?
Legally, sellers are not required to inform potential buyers of the conditions of rival offers.
How Do I Get the House Ready to Sell?
Put it in the best condition you can, especially if you're in a market where there are many for-sale homes and few purchasers. That suggests if you can afford it, taking care of any significant repairs that would put off a buyer (such as repairing any broken windows or a leaky roof). Next, improve the curb appeal of your house. Make sure your surroundings are immaculate. Mow the lawn, clear the area of any trash, and weed the garden areas.
Put a few annual flowers in pots and place them at the door or plant them nearby. Other simple fixes that are inexpensive yet can help you sell your house for top dollar include: Making sure the paint is not damaged or flaking while cleaning the windows. Make sure the doorbell functions. Rooms, furniture, floors, walls, and ceilings should all be cleaned and refreshed. Ensure that the kitchen and bathrooms are spotless. Make closets orderly. Verify that the essential fixtures and appliances function.
Replace frayed wires and leaky faucets. Get rid of the cat box or any other sources of odors. To make sure the place smells welcoming before your open house, use an air freshener or bake a batch of cookies. Purchase a few vases of fresh flowers to scatter around your home.