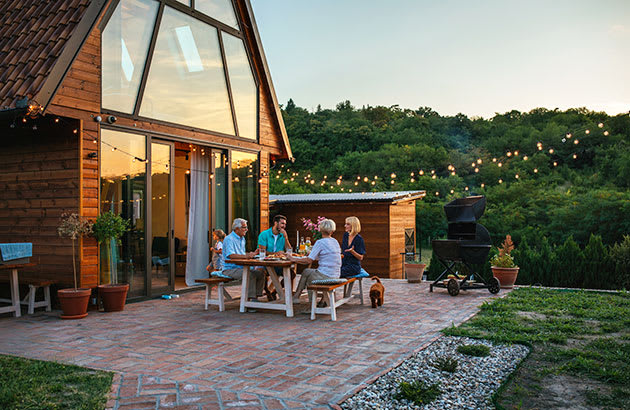 Avoid These Mistakes When Buying a Home in The Summer
Whether you're a first-time buyer or a veteran of many real estate transactions, if you're thinking about buying a property in the summer, one unavoidable fact will emerge: with the warmer weather comes higher competition for the home you desire. During the summer, questions such as "Which month is the best to buy a home?" don't apply. If you find the property you want, you must do everything in your power to secure it.
Nonetheless, many summer homebuyers approach the process in the same way they would at any other time of year, missing out on the ideal opportunity. But they don't realize that many of the mistakes they made when buying real estate during the summer could and could have been prevented. Here are a few crucial pitfalls to avoid when buying a home in the summer that can increase your chances of landing the home of your dreams.
Trying to Control What You Can't
There are numerous advantages to purchasing a home during the summer: the weather is excellent, there is less disruption for the kids, and each prospective property looks its finest with the yard in full bloom.
There are numerous advantages to purchasing a home during the summer: the weather is excellent, there is less disruption for the kids, and each prospective property looks its finest with the yard in full bloom.
However, some circumstances make buying a home in the summer difficult. Specifically, higher costs and an even higher level of competition for the houses you want. As you search for your future home, you may come across bidding wars and high-pressure circumstances that drive you to act faster than you would want.
Summer, contrary to common belief, is no longer a godsend of abundant inventory. Summer inventory levels have been historically low, even in the most improbable of markets, during the last decade. When you combine that with the fact that many homebuyers are navigating their own home-selling experience at the same time they are looking to acquire a new property, purchasing a home over the summer may be one of the most stressful and difficult experiences you can have.
Though there is no magic wand that will make these hurdles easier to clear, it is critical to concentrate on what you can control during the summer homebuying process: your loan application, your creditworthiness, and your budget. Try not to devote too much time or attention to matters over which you have little control; your sanity (and homebuying prospects) will benefit as a result.
Not Being Prepared to Close the Deal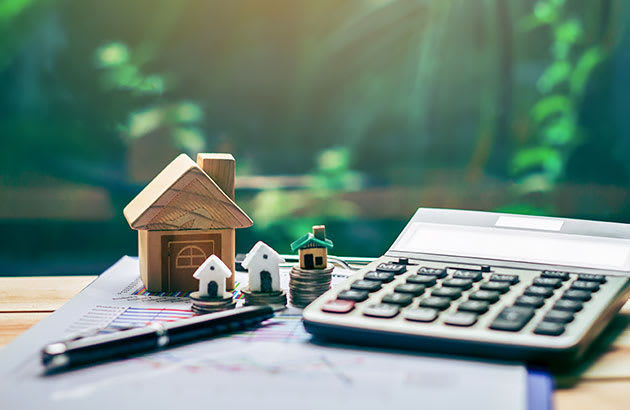 If there's one rule to summer homebuying, it's "Don't blink for a second." The ability to respond quickly and decisively is critical in any homebuying situation, but it is more important during the summer months.
Be prepared to do the following:
Prepare to make offers quickly: Before you start shopping for a house, know your budget and what you're willing to offer.
Expect a short negotiation: With low inventory and increased competition, you're likely to face pushback if you ask the seller to drop the price.
Know what you want: Are there any features that you must have in a home? Are there areas that are deal breakers in your home search? Know ahead of time what your homebuying priorities are so you can make those offers faster than the competitors.
Start with the end in mind: do you want to move in before your children start school in late August? Do you want to have your first Labor Day barbeque in your new house? Because it can take months to complete a home purchase, start looking earlier than you expect.
Failure to Recognize Warning Signs
Summer is a great season to hunt for a home, but the warm, dry weather might hide severe issues beneath the "hood" of your possible property purchases.
For one thing, hot temperatures can conceal moisture issues in a property. This can be avoided by inspecting door and window frames for warping, swelling, or significant breaches that allow unwanted moisture and air into the house.
Another thing to consider is the walls and ceiling. Check for watermarks and search for evidence of mold or mildew, which are warning indicators that something more severe is going on in the house.
This quick evaluation should not be limited to the interior of the property. Walk around the outside of the house; discolored areas of grass surrounded by green can indicate problems that need to be fixed. Though most home buyers will not do it, crouching down and taking a brief whiff beneath the house may frequently reveal more about a property than an open-house info sheet.
Most of these red flags should be discovered during a comprehensive home inspection. (Please, please, please don't skip the home inspection!) The more time and energy you spend on houses that won't end up satisfying you or have severe structural problems the more time and energy you could have spent on something considerably more to your liking.